Hello! I`m glad to see you in my little flower world!

Sincerity in every flower
At the university I studied psychology and I enjoyed watching the human emotions , feelings, experiences. Now I create a women's jewelry, small details, which can be a lot of sense, emotions and desires.In my favorite books have always been memorable petals. With epoxy resin I can save for a long time almost any plant.
My flower jewelry made with real dried flowers, pressed leaves, covered by epoxy resin and nature inspired. The jewelry I create is full of sincerety, great pleasure and love. With every single accessory I'm trying to bring joy, inspiration, positive energy of nature and create a good mood. This is what makes my jewelry unique.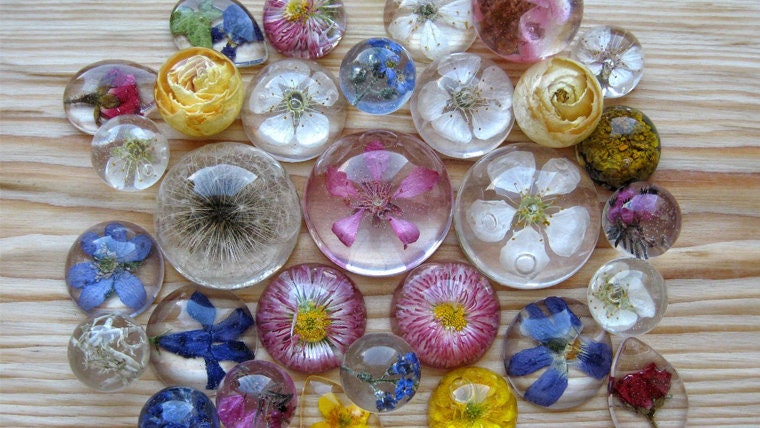 I am inspired by the pine forest, by the lake with a milky mist hanging over it at dawn, by the rich colors of the southern seas, by the rainbow over my beloved city, by the sunset seen through the lofty branches of a huge oak, by the magic world of mosses, and the freedom of dandelion seeds puffed away by the wind… All these impressions are embodied in the jewelry.
My goal is to see the joyful sparkles in the eyes of the girl, who puts on my jewelry.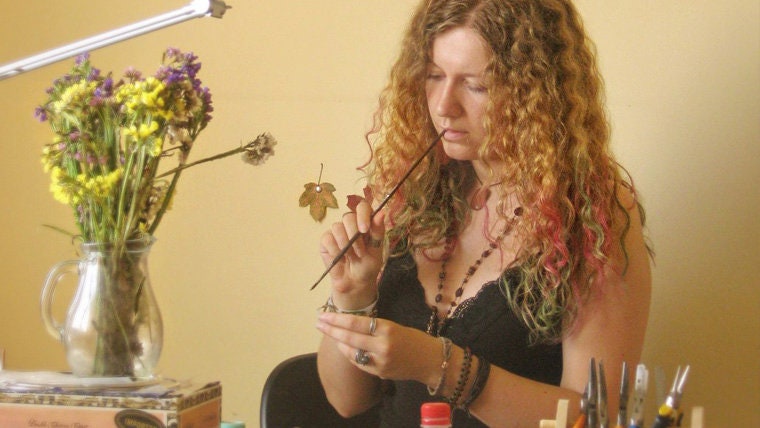 "In the world of nature, there are no comparisons, there are no judgements, there's just expression…Nature shows us balance. It shows us how to live honestly, to express the truth of who we are without the judgement." –Carol Tuttle, Dressing Your Truth
Thank you all for your interest to my little shop, Kristinka